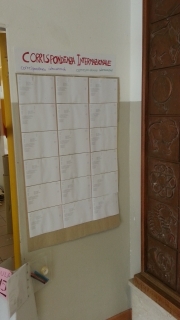 Have you already got a Freinet pen-friend ?

Couldn't you find one yet ?

Ok! Don't worry, be happy, it's high time RIDEF helped you find your international pen-friend !

How ? Go to the hall of Galileo Galilei School, on the left, there is now a message board dedicated to pen-friends.   
Write your own profile (contact, desires, country, ...) on the message board and/or select one. Done !